It's back to school time, which means your child's social calendar is officially becomes better than yours! This year we are taking out the guess work and rounded up a list of fun activities to keep the kids engaged and educated all year long. Read our 2023 After School Activities + Tutoring Guide below and be sure to let them know THE NAPLES MOMS sent you!
For over 20 years, we at Angela's Dance Academy have aimed to create more than just a dance studio for our students. We strive for an environment which flourishes talent, drive and creativity. We offer a variety of dance styles which in turn creates well rounded dancers Our students are able to showcase their hard work in many ways throughout the year as we compete in dance competitions, participate in various dance performances within our community and of course our Annual Dance Show.
From your child's first class to their graduation performance, your child will thrive at Backstage Dance Academy! At BDA, dance classes are More Than Just Great Dancing!®. Our dancers go beyond technique to develop important life skills, and confidence so they may share their gifts and talents with their families and our community. We proudly offer nurturing and fun classes in various styles for ages 2 through 18 years to families in the Collier County area.
Dance Arts by Maria is starting it's 18th season in Naples teaching a love and appreciation for the art of dance. We offer classes in various styles for ages 18months through 18 years. Our passion is instilling a love of dance to all children, and our goal is to do so while supporting our community and families.
WELCOME to the ULTIMATE IRISH DANCE SCHOOL!
At The Naples School of Irish Dance, our vision is to empower children to learn, move and grow. You will find a tight-knit community of parents and children, with a program that is the perfect way for children to learn about Irish dance, make new friends, and have fun!
We offer competitive, non-competitive and performance programs, beginner through advanced levels, adult classes, fitness classes, special needs classes and after school programs for ages 4+. In addition, we are also a CLRG competitive Irish Dance School with an association to the Drake School (transfer students are welcome!) NSID strives to provide both a challenge and inspiration to all our dancers, in a healthy and safe environment, while combining hard work, learning new social skills, confidence and individual growth and development. We provide the opportunity for all our dancers to perform within Southwest Florida, with our performance group. We hope you'll join us for a truly unique dance adventure that's full of fun!
Naples Swim School teaches the skills necessary for a lifetime of safety, fun, and love for the water. We work primarily with swimmers ages 3-12 with any level of experience, including those who are just starting their swimming journey! We design our classes as a progression working towards building the knowledge of the four competitive swimming strokes. Our ultimate goal is to create confident and strong swimmers.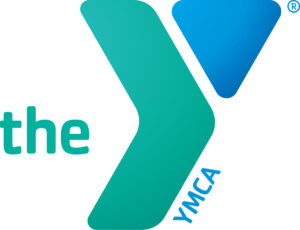 The YMCA is committed to fostering the potential of every child and teen, providing comprehensive programs that enrich, safeguard, and support their individual development. From early education to after school activities, aquatics, and beyond, the Y empowers and encourages young people to thrive. Explore our website to learn more about our impactful offerings!
Your First Mud Run is the ONLY mud run in the country designed so both parents and kids can run together, and we are the perfect race for entry level adults and "first – timers". Our courses are 1.5 – 2 miles and include 12 – 14 obstacles that are designed for adults and kids. If you ever thought about doing a mud run, ours is the perfect "first timer" event! Anyone 5 years old and up can participate in the fun!
Use code MOMS for $5 off and Join us for our 2nd annual event on December 9th at the Village School in Naples Florida!
This post contains sponsored content.